Contact Us
We are located in the Puget Sound Energy Complex in downtown Bellevue. When visiting our office please park in the visitor parking on levels P-1 or P-2 and we will validate your parking. Please be advised that there are two Puget Sound Energy Buildings, the main PSE building and the PSE East Building, and each building has its own elevator. We are located in the main PSE Building. Use the PSE elevators to the lobby and then take the second set of elevators to the 3rd floor. We look forward to seeing you.
---
Danna Baer, EA
Tax Senior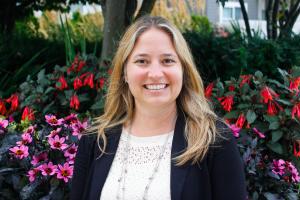 Phone (425) 691-3630
Email
Loading Email...
Danna joined Wellspring Group in 2017. She changed career focus to tax in 2012 after 5 years as a bookkeeper for a small business owner and prior forays as a kayak guide in the San Juan Islands and Maui, park ranger and event planner for a major cruise line. Outside of the office, Danna enjoys playing tennis on various USTA teams, traveling abroad, and spending time with her husband and dog on their floating home in Seattle.
Three Words That Best Describe Danna
Detail-oriented

Inquisitive

Friendly
Professional Activities
Washington Society of Certified Public Accountants
Education
Western Washington University, Bachelor of Arts in Recreation

North Seattle Community College, Certificates in Accounting & Bookkeeping