Contact Us
We are located in the Puget Sound Energy Complex in downtown Bellevue. When visiting our office please park in the visitor parking on levels P-1 or P-2 and we will validate your parking. Please be advised that there are two Puget Sound Energy Buildings, the main PSE building and the PSE East Building, and each building has its own elevator. We are located in the main PSE Building. Use the PSE elevators to the lobby and then take the second set of elevators to the 3rd floor. We look forward to seeing you.
---
Shen Liu, CPA, MPAcc Tax
Tax Manager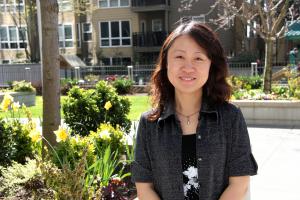 Phone (425) 691-3940
Email
Loading Email...
Shen started her career as an accountant in 2005 and joined Wellspring Group in 2012. She specializes in tax planning and compliance for high net worth individuals and their families. Outside of work, Shen enjoys traveling and outdoor activities with friends and family, including skiing and camping.
Three Words That Best Describe Shen
Attentive

Diligent

Cooperative
Professional Activities
Washington Society of Certified Public Accountants
Education
University of Washington, Masters of Accounting in Tax