Contact Us
We are located in the Puget Sound Energy Complex in downtown Bellevue. When visiting our office please park in the visitor parking on levels P-1 or P-2 and we will validate your parking. Please be advised that there are two Puget Sound Energy Buildings, the main PSE building and the PSE East Building, and each building has its own elevator. We are located in the main PSE Building. Use the PSE elevators to the lobby and then take the second set of elevators to the 3rd floor. We look forward to seeing you.
---
Marcus Dorschel, CPA
Principal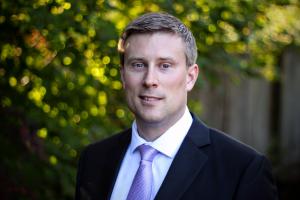 Phone (425) 691-3932
Email
Loading Email...
Marcus has been a CPA since 1997. Prior to joining Wellspring Group in 2008, Marcus' experience includes work in the government, public accounting, and as a Peace Corps volunteer in the Kingdom of Tonga. He specializes in working with high net-worth individuals and family groups. His expertise also includes real estate and investment taxation. Outside of work, Marcus enjoys snowboarding, swimming, playing volleyball, and traveling.
Three Words That Best Describe Marcus
Precise

Intelligent

Funny
Professional Activities
Washington Society of Certified Public Accountants

American Institute of Certified Public Accountants
Education
University of Washington, B.A. in Business Administration